Reviews
(iBook edition)

"Are You My Friend? is a sweet picture book that explores the meaning of friendship & family ties. The digital presentation is seamless, including sound effects plus narration that highlights in time with the text (and even different voices for all the characters). Thoughtful discussion questions follow the story, giving parents a 'teachable moment' to talk about the feelings that come up when younger siblings get left out. Truly delightful from beginning to end."
—Carisa Kluver, Digital Storytime
The Best Educational iPad Children's Book Apps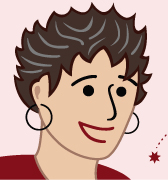 "OK, so it's not exactly an app. But the first book in the Raymond and Sheila Stories, Are You My Friend? is the 'appiest' story I've found so far in the iBookstore—and that's a good thing.
"This is a picture book aimed at kids 4-8, and in much the same way as the Franklin turtle series, features animal characters interacting and muddling through common relationship issues . . . The story centers around the apprehension Raymond feels as he tries to make a new friend . . .
"It's clear the developers behind Are You My Friend? spent a lot of time getting this iBook edition just right. With word highlighting, lively background music, different sound effects on each two-page spread and whimsical artwork, this is a rich multimedia experience that is rare in the iBookstore. I was particularly impressed with the voiceover artist and was surprised to find out all the voices were done by a single person!
"The story itself could stand on its own as a print edition—and the multimedia extras don't detract or annoy. The anti-bullying message is one that parents will appreciate, but the age-appropriate text, colorful art and endearing characters will keep kids interested too.
"Bottom line: One of the first iBooks to feature background music, voiceover narration and words highlighted as the text is read, Are You My Friend? is a children's book that provides a rich, app-like experience and a solid, engaging story as well." More »
—Brooks Jones, Sparks blog
Writer/Illustrator of I Don't Like Pink!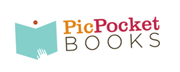 "The new iBook version of Are You My Friend? is a delightful journey into problem solving and a thoughtful look at relationships. The playful characters and positive, empowering message of confidence and kindness make this story an excellent choice for beginning readers, especially ones with an older or younger sibling. I give Raymond's older sister Sheila two thumbs up for sticking up for her little brother in front of her friend and modeling self-confidence! The sound effects and narration in Are You My Friend? are great, as are the questions at the end of the story that encourage readers to think about and articulate their feelings and experiences."
—Lynette Mattke, CEO, PicPocket Books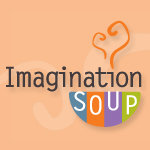 "Annie Fox's new book engages kids with a very relatable story about feeling left-out and wanting a friend. Fox's pacing is perfect, and matches the beautiful illustrations. Are You My Friend? reminds us that there is always hope for a friend, and new friends are possible. Plus, my kids and I loved the humorous ending—but you'll have to read it for yourself to see what happened to make us laugh."
—Melissa Tayor, Imagination Soup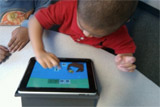 "Are You My Friend? is really a great story for elementary school children. I will be using it with my preschool and kindergarten students as well. It's an engaging story that focuses on feelings and emotions, using a 5 year-old as the guide to understanding just how different people and situations can make a child feel (left out, angry, proud, scared, happy, lonely). I love the 'Read To Me' option, with wonderful pronunciation and articulation of developing sounds. The charming sibling characters help kids talk about their feelings and understand other people better."
—Megan Panatier Bratti, MS, CCC-SLP, Avocado Technologies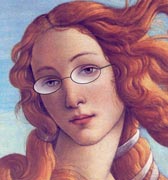 "Are You My Friend? is a cute story about a boy who feels left out of the fun his older sister has with a friend, until he finds a friend of his own. Recommended for middle and youngest children, who are sure to identify with the main character's longing for someone to play with. Delightfully illustrated and beautifully read."
—Shevi Arnold, Author-illustrator of
Dan Quixote: Boy of Nuevo Jersey
Also read the behind-the-scenes story of the making of Are You My Friend? on Shevi's Blog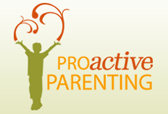 "I want parents to know that this is not just a resource for them to help their child. It's a resource for the child to help himself. Once a child is familiar with the story he can return over and over again to access which words to use when faced with a dilemma and he can go and listen to be reminded that his feelings are 100% okay."
—Sharon Silver, founder Proactive Parenting
Author of Stop Reacting and Start Responding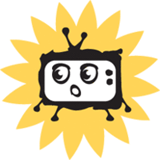 "Granted, there's no magic 'app' to teach empathy and kindness, but there are new media companies like Electric Eggplant creating digital stories to work toward instilling social emotional learning (SEL) early and often.
Annie Fox's new Are You My Friend? (which just premiered on iBooks for ages 4-8) and Be Confident in Who You Are: a Middle School Confidential graphic novel (an anti-bullying series now on the iPad) begin to lay the groundwork for digital citizenship by taking a holistic approach at increasingly early ages to seed social emotional learning through interactive play." More »
—Amy Jussel, Founder, Executive Director, Shaping Youth

"Keep an eye out for more books coming out in this series. Bravo to Annie Fox and Electric Eggplant!" More »

"It is a beautiful story that I can easily see being used as a read aloud in a classroom. I also see this as a wonderful story to be shared with a parent and a young child in a home setting."
—Angie Harrison
Apple Distinguished Educator
Literacy@School Learning Centred Classroom Teacher

"Moms, by definition, worry about their kids . . . when it comes to my youngest son, ever since he started school, one my greatest worries for him has been whether or not he will make friends and feel good about himself . . .
"I have had the pleasure of reading a wonderful new iBook from Electric Eggplant and author Annie Fox (creators of the Be Confident in Who You Are app) with my son and daughter, ages 7 and 10. It is one of those books in which the characters seem so real and the message so personal that it's like it was written especially for us. The book introduces us to Raymond, who much like my youngest son, feels left out when his sister has a friend over to play and he is left alone with only a teddy bear as a playmate . . . Raymond finds within himself the skills and confidence needed to make a friend of his very own and also to stand up for himself when he is teased by an older kid. In addition, the characters of Raymond and Sheila provide a positive example of siblings who love and respect one another and are kind to each other. It is a refreshingly positive message and one that I hope my children will learn to emulate . . . Are You My Friend? is a fabulous story and a wonderful way for parents to talk to children about making friends, treating one another with respect, and sticking up for themselves.
". . . I think Electric Eggplant made a good decision in producing this book as an iBook rather than as an app. It has all of the wonderful read-along qualities we enjoy on the iPad without anything to detract from the characters and message of the story. For this reason, it makes a great story to snuggle up with together and read during the day, or at bedtime.
"The characters of Raymond and Sheila . . . really warmed my heart and offered us all a wonderful opportunity to talk about many of the feelings and situations the characters encounter in the book . . . I look forward to reading this and hopefully more Raymond and Sheila stories with my children in the future." More »
—Mindy Douglas, Software Smoothie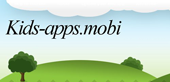 "Making a new friend is kinda scary, they say, but so is NOT making a friend.
"Meet Raymond and Sheila, for those of you not knowing these 2 alligator-kids whose story is going to help your children (and yourselves) deal with childhood's typical problems.
". . . What I like most about [this iBook] is that [it] has a page dedicated to talking about the story with your children and discussing the feelings involved in it.
". . . Learning about emotions is a milestone in a child's development and a very good step in learning how to also handle them in a more efficient way." More »
—Lucica Ibanescu, Kids Apps Mobi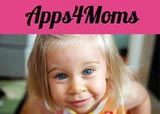 "As a parent, we teach our kids to say 'please' and 'thank you,' wash their hands before eating, and not to pick their nose, but have you talked to your child about how to make and keep a friendship?
"If you would like to start opening communication with your 4-8 year old about their feelings and relationships, the iBook Are You My Friend? A Raymond and Sheila Story by Annie Fox is a perfect resource to help in your child's relational development. The older sister and younger brother alligators Sheila and Raymond help your child understand common emotions they may be encountering with their siblings and peers, and how to overcome uncomfortable feelings and step out of their comfort zones . . .
"I like how this story was produced as an iBook, rather than an app; this story has a very clear message, and with no added games or tapping to animate objects, their is no distraction to keep your child from learning and growing in the message. This story doesn't need anything extra to entertain; it's a great and interesting story all on its own . . .
". . . The Are You My Friend iBook by Annie Fox is a funny and endearing story, that drives home a message to 4-8 year olds on how to overcome and deal with common issues they may be experiencing at home and among their peers, and it is a great tool for parents to open communication with their children in helping them talk about their emotions and friendships." More »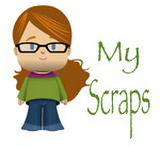 "I enlisted [my son] Owen to help me out [with the review of this iBook]—which he thought was great fun. He got so engrossed in the story of Raymond and Sheila that he ignored my 'do you like it?' and 'what do you think?' prompts . . . I think he listened to it 2-3 times before he paid any attention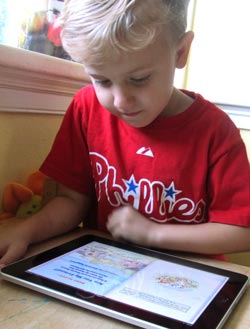 to me. Are You My Friend? is a heart-warming, funny story sure to resonate with 4-8 year olds. There's a little something for everyone in the story. And the illustrations are ADORABLE!
". . . 'I like this book mommy, I'm really glad you downloaded it. Raymond is funny,' he tells me, after he takes it out to read it—again . . .
"And what a surprise—on the last page, there's a parent guide to help young readers engage in the stories' emotional content. A creative way to get your little ones talking about feelings and the challenges of getting along with others!
"We are enjoying this story over and over again. And since Owen is on the brink of learning to read independently, the lessons are endless for him. He can handle the story all on his own—giving him a sense of pride." More »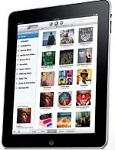 "Have a child that feels left out when the big kids go off and play? Are You My Friend, a wonderful iBook from title to credits, is a digital book that confronts just those feelings and lets children know that they aren't alone in their feelings . . .
"Text is highlighted as the story is read by the professional narrator, encouraging children to associate the spoken with the written word. It also helps the younger child to follow along with the story, knowing which pictures are illustrating the storyline as they progress through the book. The soundtrack, which is engaging, can also be turned off so that the words of the narrator are heard by themselves, without distraction.
". . . We encourage you to add it to your iOS device today!" More »
—Marge Burkell, Apps for iPads

"Are You My Friend? A Raymond and Sheila Story . . . is a wonderful story about friendship . . . [It] teaches our children about feelings . . . at the end each character talks about all different types of feelings and gives the parents/teachers time to talk about feelings . . . My children enjoyed this book and thought that the characters were great . . . The book is all narrated so your child can listen whenever they want with or without you at their side. I recommend this iBook for teaching your children about friendships and emotions :)" More »
—Mandy Nite, Welcome to their World Apps


"[Are You My Friend?] has cute, whimsical illustrations, and is very professionally narrated—with the narrator assuming different voices for the various characters. The Author, Annie Fox, is a well known anti-bullying activist, but gets her points across very well without the children even realizing they are being taught a lesson.
"This book explores a lot of important issues—sibling relationships, loneliness, bullying and reaching out from your own comfort zone. At the end of the book there is a section where the various characters discuss feeling left out, lonely, angry, scared and proud, and they invite the children listening to discuss their own feelings. I like the fact that although this book is talking about some serious issues, it is done in a fun and engaging way so my children thought they were just reading a fun book. It's a great way to start conversations about these topics, and I really liked having the discussion section at the back.
". . . I would recommend this book as a great way to help children navigate the tricky subjects of friendship and sibling relationships, in a fun and engaging manner." More »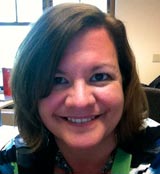 ". . . What I love most about Are You My Friend? is that it's an enhanced book. Enhanced books offer the functionality to read the text should the reader choose, or need it. This means that a wider audience of children can access this book, as well as its message, which makes it a HUGE plus in my book.
"This is a must-have story for parents and practitioners alike. The story is relevant and relatable to young children. It could be easily incorporated into a read aloud, independent reading, or whole group reading activity. Guidance and Social Workers will enjoy using this app with their therapy groups in learning about siblings and relationships.
"Kudos to Electric Eggplant for developing a book that not only has charming illustrations, easy to follow story and dialogue, but also is truly accessible to a wide range of students." More »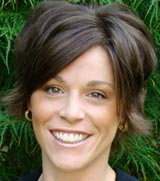 "In need of a good friendship story? ... Making new friends can be difficult for anyone, but in Are You My Friend?, Raymond proves that even though it can be a bit scary, the reward can be huge. This is an endearing story—one sure to help encourage kids to make that first step. At the end of the book, you'll find a parent guide that will help start a discussion with your child about feelings." More »
—Lori Calabrese, Award-winning author of The Bug that Plagued the Entire Third Grade, and National Children's Books Examiner for Examiner.com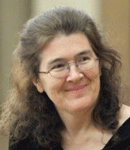 ". . . a Read Aloud EPUB for kids, with a professional narration and charming illustrations." More »
—Liz Castro, Pigs, Gourds, and Wikis, Author of HTML, XHTML, and CSS: Visual QuickStart Guide, 6th Edition and EPUB Straight to the Point

"Are You My Friend? is a sweet story about brave Raymond Alligator and how he wants to have friends like his big sister, and often feels left out when she invites them to come over and play. He learns to confide in his teddy bear and share his feelings with his bear. In the end Raymond finds that it's okay to come up with some of his own playful ideas. Big sister Sheila is a little jealous of all the fun little brother is having and realizes she isn't the only one with friends or who knows how to have fun. A charming and realistic story that made me think back to my children's younger days of sibling rivalry."
—Amber Chapman, Family Matters with Amber

"I love this book, Are You My Friend? The great thing about this book is that it shows kids even if you make friends it is okay to still play with your teddy bear and share that with your new friends. Pretend play is okay and it is okay to be a little kid, and different friends do different things together. I love the parent guide at the end. If helps parents to go back and connect the story with their child's feelings while also building reading comprehension."
—Rebecca Moore, Middle School Guidance Counselor
"Sheila does a great job of accepting her little brother Raymond for who he is. Raymond is nervous, but reaches out and makes a new friend. This story shows that even if you're nervous about making new friends, you might find you have more in common with them than you thought! . . . We all may feel lonely and left out sometimes, but making new friends is a great way to grow and learn to accept others. Kayla, our 7-year-old twin, liked that Raymond believed that [his teddy bear] Snowball was his friend and could talk, even though the other people said Snowball wasn't real. 'It reminds me of my Rabbit, she is like Snowball. She can talk and she is real.' The other part she really liked is how Raymond made a new friend, like [she did]. They were nervous, but now they love to play together." More »
"I love the characters in this story, especially the Bear, Snowball, who can only speak loud enough for Raymond to hear. Over all the story was fun, the art was really cute and the questions at the end were brilliant."
—D. Ryan Leask, author Counting Down the Storm

"This is an enjoyable read that skillfully demonstrates the uncertainty of a child who steps out of their comfort zone to take a risk. In this case, the reward is a new friendship and all of the possibilities a new relationship holds. A perfect read for shy children. Also notable in this story is the underlying sibling relationship that seems strained on the surface, but is really loving and protective when push comes to shove."
—Dawn Lyons, Teen Success Consultant at Lines by Lyons