Credits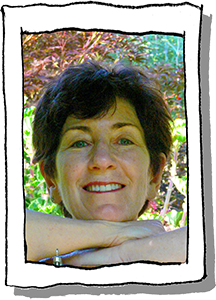 Annie Fox, M.Ed., has been teaching, writing and creating innovative content for kids for 30+ years. She's particularly proud of The InSite—a teen Web site she created and designed to help young people with the challenges we all face growing up. Since 1997 and with no end in sight, she's been answering online questions (as Hey Terra!) from tweens, teens and parents around the world. Annie's award-winning books include: The Teen Survival Guide to Dating and Relating, Too Stressed to Think? and the Middle School Confidential™ series includes Book 1: Be Confident in Who You Are, Book 2: Real Friends vs. the Other Kind and Book 3: What's Up With My Family? Book 1 of the series is also available as a graphic novel book app for iPad, iPhone, Android, and Kindle Fire.
She is the founder of the anti-bullying forum Cruel's Not Cool (CruelsNotCool.org) and the host of the popular podcast Family Confidential: Secrets of Successful Parenting (FamilyConfidential.com), also available through iTunes.
Check out Annie's latest book, Teaching Kids To Be Good People: Progressive Parenting for the 21st Century (Electric Eggplant).
When not answering Hey Terra! letters, speaking at conferences, schools and PTA events, Annie enjoys yoga, meditation, making bagels, hiking, and, most of all, spending time with her husband David and their grown children. You can contact Annie through AnnieFox.com.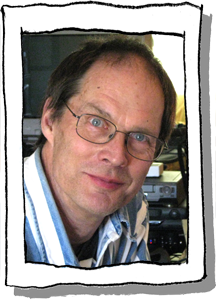 Eli Noyes's involvement with media creation goes way back and covers a wide range of disciplines. Starting as an animator he created his own wacky brand of short films, picking up an Oscar nomination along the way. Eli's work includes projects for Sesame Street, HBO, Scholastic, Nickelodeon, MTV, Pixar, Disney and Oxygen Media. He was co-creator of the Nickelodeon children's television series, Eureeka's Castle, and directed two recurring segments on MTV's revolutionary television series, Liquid Television. He's also known for Ruff's Bone, a best-selling interactive CD-ROM for Brøderbund's Living Books series.
As a director at Colossal Pictures Eli directed scores of commercials, opening titles for TV shows, and even a pilot TV game show in association with the Exploratorium. He worked with Disney/ABC Cable Networks as part of a team developing a new learning channel for kids, then moved to Oxygen Networks where he was responsible for the design and implementation of their websites
In the "swamp" at Alligator Planet, Eli continues the tradition, creating short films, directing animation for documentaries, consulting on kid's television and web projects, and, most recently designing postage stamps for the post office. You can contact Eli through AlligatorPlanet.com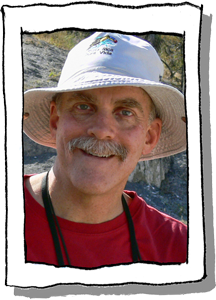 David Fox co-authored the books Computer Animation Primer, Armchair BASIC, and Pascal Primer, and then in 1982 became one of the founding members of the Games Division at Lucasfilm Ltd. (now LucasArts Entertainment Company). During his 10 years with LucasArts, he was the designer, project leader, and one of the programmers for the games Rescue on Fractalus!, Labyrinth, Zak McKracken and the Alien Mindbenders, and Indiana Jones and the Last Crusade: The Graphic Adventure. He also worked on Maniac Mansion as the primary script programmer.
During his last two years at LucasArts David was Manager of Entertainment Software on Mirage (a collaboration between LucasArts and Hughes Aircraft Corporation). This multi-player, networked location-based entertainment system was intended for theme parks.
When not playing with computers David enjoys science fiction, good films, photography, and hiking with Annie through the hills of Marin County, CA. You can contact David through ElectricEggplant.com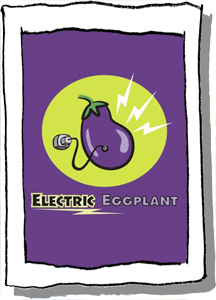 Founded in 1992 by David and Annie Fox, Electric Eggplant has been on the forefront of multimedia design and production. But the Foxes involvement in multimedia goes back a lot further. In their 36 years of marriage, they've partnered on dozens of ground-breaking projects, including co-founding the Marin Computer Center (1977)—the world's first public-access microcomputer center. They've also co-produced two award-winning children. The Foxes have consistently garnered kudos for their work on games, educational software, Web design, Emotional Intelligence content, online communities, as well as books for kids, tweens, and teens. David began his career in game design in 1982 as employee #3 at Lucasfilm Games (now LucasArts). During his 10 years there David's credits include ground-breaking titles like Rescue on Fractalus!, Zak McKracken and the Alien Mindbenders, and Indiana Jones and the Last Crusade (the Graphic Adventure). Annie has co-designed many award-winning games for children, including the initial titles for Humongous Entertainment (Putt-Putt), Madeline, and Mr. Potato Head Saves Veggie Valley.