Reviews

"Children, especially siblings, will readily identify with Raymond and Sheila, two adorable alligators. In Are We Lost?, the sibling bond between them is stronger than ever, as they both look for each other on a crowded beach. The characters express strong feelings that range from anxiety to relief during this satisfying adventure. Raymond and Sheila stories are cathartic in a way that can help children explore a range of feelings and emotions. I highly recommend this series for children ages 3-8."
—Carisa Kluver, Digital Media Diet and Digital-Storytime.com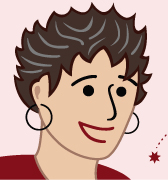 "I love the tone [Annie] Fox takes with these books. She seems to understand that what usually seems like no big deal to adults often looms larger than life for kids, and her handling of shyness and other common childhood fears is respectful and empowering.
"The illustrations are again done in a colorful, fun-loving style by Eli Noyes, and there is a parent guide at the end to initiate discussions with your own kids.
"Are We Lost? is a cute, reassuring story for young readers." More »
—Brooks Jones, Sparks blog
Writer/Illustrator of I Don't Like Pink!

"Fun and witty—made me recall times when I was alone with my big sister and we just had to figure it out!"
—Will Terry, WillTerry.com
Author/Illustrator of Monkey & Croc

"What a fun an easy way to get a very important message across to children. Everything Annie does is designed to increase children's emotional well being and this book is not exception. Feels great to know the next generation have Annie helping them :-)"
—Sarah Newton, "The Supernanny for Teens"
Author of Help! My Teenager is an Alien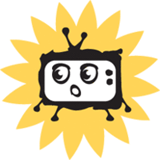 "Annie Fox has once again captured the emotions of childhood tumbling forth in everyday scenarios that kids can relate to as a first time trip to the ice-cream truck goes awry with just enough adventure for wee ones to tap into without being overly worried. Feelings spill forth from Raymond Alligator and his teddy bear, Snowball, that run the gamut . . . shy, worried, safe, flabbergasted, insulted, always circling back to common touch points kids can relate to; it's purposeful prose that taps into the heart of social emotional learning. As the characters gain confidence in life skills and challenges throughout the book, kids learn to trust their own compass to navigate their way toward calm."
—Amy Jussel, Founder, Executive Director, Shaping Youth

"This is an exceptional book to help get small children to discuss their feelings . . . delightful characters . . . This darling book is chock full of various topics that can be discussed with your class or your child." More »
"Sometimes it's hard to start a family discussion about our feelings, but Are We Lost? was just the story to get us going. Our 6-year-old had no trouble relating Sheila's worries to his own experiences—especially the time he almost lost his beloved dog. With its unforgettable characters and whimsical illustrations, this lost-and-found tale will get the whole family talking!"
—John Coxford, teacher

"THREE PROS
"Almost anyone can see the value in a book that addresses children walking away from your watchful eye
"I really liked the Q&A session after the story ends—things like this can often come off preachy or lame, but this one was worthwhile
"At first I thought the decision to give Snowball (the teddy bear) a voice was a bad idea, but it ended up moving the story along quite nicely" More »
"I love this one. Even my kids are very mobile, especially at the beach. With so many people, kids can get lost for few or long hours. It's a practical story."
—Catherine Gakii Murungi, Ph.D.
Lecturer at Kenyatta University
Department of Early Childhood Studies
Nairobi
"Raymond and Sheila's special love is shown in this realistic story of the two siblings being at the beach and Raymond gets lost. Adorable, wonderfully illustrated, this story has a happy ending and once again shows Raymond's courage. My kids loved it."
—Amber Chapman, Family Matters with Amber

"Are We Lost? is a great book that helps teach kids problem solving skills. It shows that sometimes we get scared, or shy and we have to just take a minute and gather our thoughts and remember what we were told. When we collect our thoughts we realize we can be brave and strong even at 5 and 5/12 years old. Again in this Raymond and Sheila series the end of the book allows parents a chance to interact and assess their childs understanding of the story. It also opens the door for parents to create a plan with their child on what they should do if they feel they are lost."
—Rebecca Moore, Middle School Guidance Counselor
"What a vibrant book and an excellent lesson about growing up and independence. Sheila, the sister, is so nervous to let her little brother, Raymond, head over to the ice cream stand. Raymond's confidence out weighs his ability, but in the end he learns he's stronger than he thinks. Emma, our 7 year old twins, favorite part was when the ice cream melted because Raymond had to lick it and actually eat the ice cream." More »
"I love the interaction between Raymond and Sheila and Snowball. It is a great story that generates a lot of conversation with my kids while reading it. The questions to ask to help spark conversation at the end is great too. The artwork is really fun and vibrant."
—D. Ryan Leask, author Counting Down the Storm

"This book is successful at creating tension and opening a great dialogue with children about what they would do in a similar situation and what the characters could have done differently to avoid the problem. The story pulls in the reader from the beginning to end."
—Dawn Lyons, Teen Success Consultant at Lines by Lyons

"What I especially love about the Raymond and Sheila books is how the characters become positive role models for children. . . Although they encounter some challenges and occasionally disagree, Raymond and Sheila offer a loving example of a sibling relationship. In a world filled with television sit-coms depicting sibling rivalry and jokes at one another's expense, it's refreshing to see characters that model a sibling relationship that is respectful and kind.
"Another feature I appreciate. . . is the Parent Guide at the end of the story. Parents are encouraged to read and discuss the story together with their children in order to explore the feelings and situations the characters experience. When I read the book with my nine-year-old son, I took advantage of the discussion prompts in the Parent Guide. As a result, I learned some things about my son I wasn't aware of before. . . The discussion prompts at the end of the story really make the story time experience richer by encouraging children and their caregivers to communicate with one another and explore the topics more deeply.
". . . Annie Fox, does a remarkable job of creating characters and situations that are meaningful and relevant to their intended audience.
". . . I really liked the first Raymond and Sheila story, Are You My Friend?, and the second book in the series is equally impressive. It covers topics relating to sibling relationships, responsibility, courage, and problem solving. It also makes a nice discussion starter for parents to talk to their children about safety and what to do if you get lost. Are We Lost? is a heartwarming story that will captivate children and parents alike." More »